Ladder Stabilizer Chicago – Ladder Latch – 450 East 22nd Street, Suite 150 – Call 630-512-1018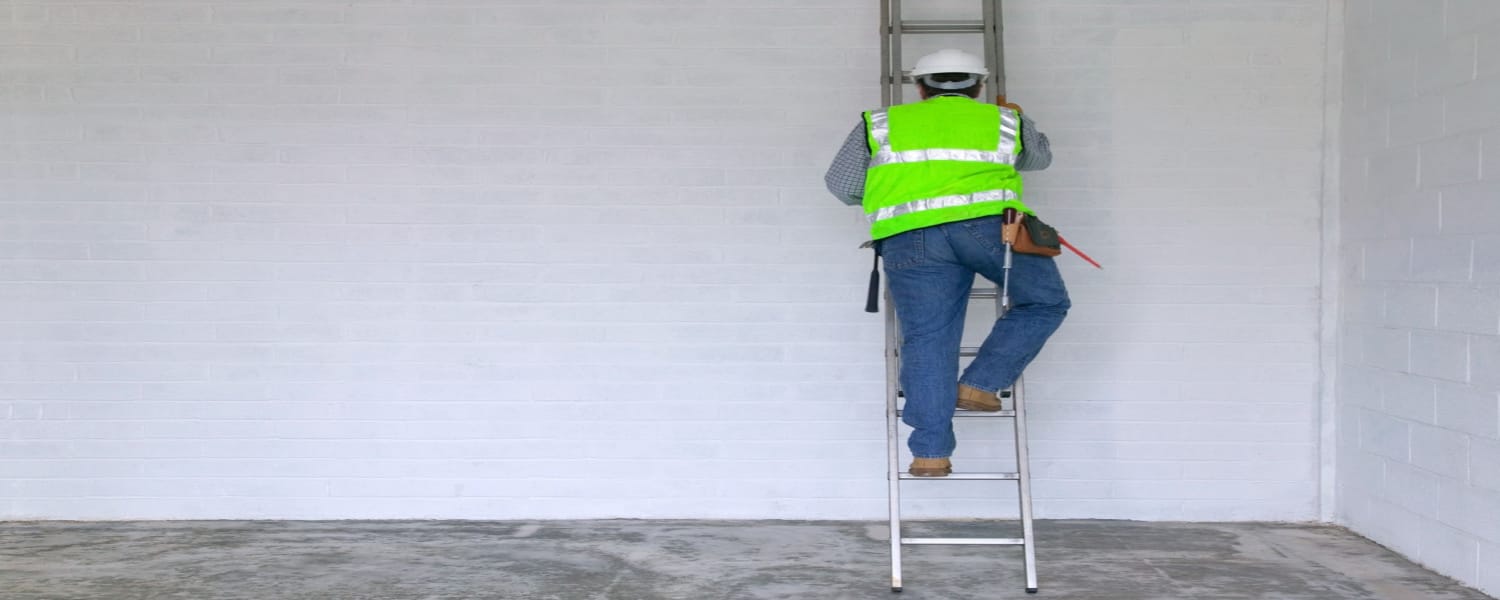 Ladder Stabilizer Chicago
Advantages of Permanently Attached Ladders and Ladder Stabilizer Chicago
A fixed ladder is usually equipped with individual rungs or rails and are attached permanently to a structure. According to OSHA requirements, the rungs or steps on this type of ladder must have a skid-resistant coating in order to reduce the risk of slipping. Other rules for safe ladder use include:
-The minimum clearance width is 16 inches.
-A fixed ladder must only be used for its intended purpose and extend a minimum of 42 inches over the access level.
-Cleats, steps and rungs should be spaced between ten and 14 inches apart along the side rails.
-Ensure the ladder is always clean and remains free of any obstructions.
Applications for Permanently Attached Ladders and Ladder Stabilizer Chicago
Fixed ladders are frequently utilized in a range of different industries for their slip-resistant and anti-corrosion qualities and even to facilitate consistent sanitation. Some of the typical applications that call for the use of permanently attached ladders include industrial facilities, turbines, telecommunications facilities, crane or lift installations or other enterprises that require work in a confined space.
Fixed Ladder Advantages
Naturally, because they are affixed to a structure, permanently attached ladders do not need transportation or assembly. They enable quick and convenient access for maintenance and inspection tasks. Plus, when they are installed in compliance with OSHA regulations and also secured with Ladder Latch – which acts as a Ladder Stabilizer Chicago they may help to improve the safety ratings at your workplace.
Proper Ladder Care
When initially purchasing a ladder and before each use, it's important to conduct a detailed inspection of it. If the ladder has been subjected to greasy, oily or slippery substances be sure to clean the gripping and climbing surfaces. Then check the working components such as the rivets, bolts and the condition of the safety shoes.
Permanently attached ladders that are exposed to extreme heat may have reduced integrity. Similarly, if a ladder is exposed to a corrosive substance like alkali or acids it may experience some degree of chemical corrosion and, as a result, a reduction in durability. If so, remove the ladder from service.
Learn How Ladder Latch Solves Your Ladder Stabilizer Chicago Needs – Call 630-512-1018
Bent or broken ladders or those with any worn down or missing parts should be removed from service and labeled "do not use" until they can be fixed by a mechanic or disposed. Do not attempt to fix a ladder that has a faulty side rail. Dispose of any ladder with a broken or bent side rail.
In the event you have a ladder that is no longer usable, be sure to dismantle it so no one will attempt to use equipment that's not safe.
When transporting a ladder on a vehicle that is outfitted with a ladder rack, confirm that the ladder is supported properly. Minimize any "overhang" of the ladder that extends beyond the rack's support points, which should be made with material such as rubber-covered pipes or wood to dampen the effects of any vibration. Secure the ladder to each of the support points to reduce the impact of road shock.
A few tips for the proper maintenance and storage of your Ladder Latch:
-To ensure Ladder Latch remains in proper condition as your Ladder Stabilizer Chicago, clean it regularly with a non-corrosive material.
-Inspect the product's welds routinely.
-Never store items or materials on the Ladder Latch.
-Clean any debris, drips or spills from the Ladder Latch and keep it clean of paint, oil or other substances that could increase the risk of slipping.
-Inspect the product for signs of weather damage or any defects to the Ladder Latch.
-Store your Ladder Latch in a secure location where it's not exposed to weather and will not be in contact with any corrosive materials.